Massage Therapy in Miranda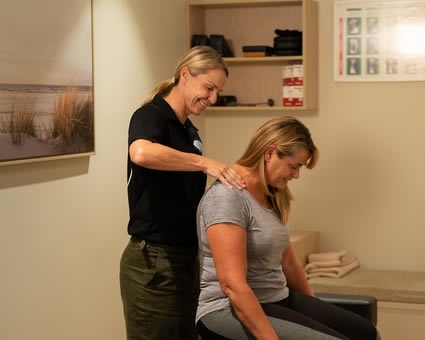 Unwind with the all-over benefits of Remedial Massage—a great way to target specific areas of the body and alleviate symptoms.
NEW PATIENTS

Massage Understood
All massage is not created equal. Unwind Health offers one of the most beneficial and proven therapeutic style techniques, known collectively as Remedial Massage.
Combining the feel-good effects of Deep Tissue techniques with specific trigger points that refer pain and Myofascial Release, our massage therapy is designed to rebalance your body's natural equilibrium, enabling you to function better in everyday life.
While each session is personalised to suit your own individual needs, the main goal is to address the body holistically and assist overall optimal health and function.
What Are Some Benefits?
Remedial Massage has been proven beneficial for the following conditions:
Carpal tunnel syndrome
Frozen shoulder
Lower back pain
Management of acute and chronic pain
Neck pain and headaches
Plantar fasciitis
Removing or reducing effects of scar tissue
Repetitive strain injury
Sciatica
Strains and sprains
Whiplash
Besides improvement to aggravated conditions such as those listed above, this type of bodywork may also offer you general health benefits, such as:
Improved sleep patterns
Increased range of motion and mobility
Higher vitality and performance levels
Improved blood circulation
Eliminating toxins from the body
Lowered blood pressure
Increased production and release of endorphins
Relaxed muscles
Relief from digestion problems
Improved posture
Reduced stress in the central nervous system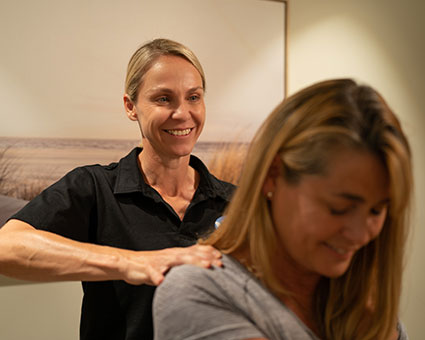 Our Approach
Our therapists are proficient in an array of techniques and will tailor your therapy to meet your goals. The methods all involve working the muscles and other soft tissues of the body to improve the function of the systems of the body.
While some massage may be slightly uncomfortable—there is no way to release trigger points that doesn't involve working on the tight and sore tissues—the overall feeling during your session should be soothing. Your therapist will check in with you to ensure that the pressure is not too much and that you're feeling okay throughout your session.
A Complement to Chiropractic
Chiropractic adjustments and massage complement one another. While chiropractic focuses on the relationship between the spine and how it impacts the nervous system, massage focuses on the 650 muscles of the body, as well as other soft tissues such as ligaments and tendons. They work in harmony to help keep the body properly aligned, balanced and functioning optimally, and can be a powerful one-two punch to help you achieve your health goals.
Schedule Today
Contact us today to get started with care. You may also use our online booking feature.
CONTACT US

Massage Therapy Miranda, Caringbah, Gymea, Sutherland NSW | (02) 8544 8234