Meet Dr Ian Edwards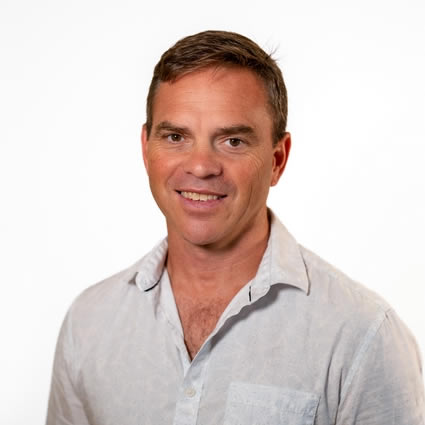 Dr Ian Edwards is a chiropractor and the director of Unwind Health. With over 20 years of clinical experience, Ian is committed to helping his patients achieve their full biomechanical potential. He graduated from the University of NSW in 1992 with a Bachelor of Science majoring in anatomy, and completed his Masters of Chiropractic at Macquarie University in 1994.
Professional Experience
Ian began his career as an associate at Gymea Chiropractic Centre, where he eventually became a partner and worked for 15 years. During this time, he developed a vision for the potential of chiropractic care and his ideal practice. In 2010, he established Unwind Health, which has since grown and thrived.
Ian has studied multiple chiropractic techniques, including
Functional Nutrition
and pilates, and has a keen interest in helping his patients reach their full potential through exercise, nutrition, stress management, and chiropractic.
Outside of the Practice
In addition to his professional pursuits, Ian enjoys a range of personal interests. He is an avid surfer and enjoys spending time outdoors. He also has a passion for cooking and eating, and believes that work-life balance is an essential component of a happy life.
Get Started with Dr. Ian
Dr Ian Edwards is a dedicated chiropractor with extensive experience helping patients achieve their full biomechanical potential. He is committed to staying up-to-date on the latest techniques and approaches in his field, and his passion for promoting wellness extends beyond his professional work to his personal interests as well. He can't wait to meet you and help you achieve your goals in health.
Get started today!

Dr Ian Edwards | (02) 8544 8234