About Unwind Health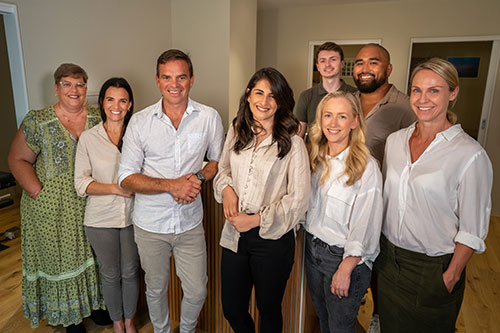 Our Philosophy
At Unwind Health, we believe that the body has an innate ability to heal itself—we are simply here to help it achieve the best results possible. Our holistic, well-rounded approach to health includes chiropractic, naturopathy and functional nutrition, and we focus on educating our patients about the importance of diet, exercise and regular chiropractic care as key components to supporting that innate healing ability.
Our History
Driven by the passion to provide a range of holistic, life-changing therapies under one roof, Dr Ian Edwards opened our practice in 2010.
Our team has expanded over the years to include additional chiropractors, a naturopath and a massage therapist. Every member of our staff is committed to helping you achieve your own individual health goals, offering services tailored to your specific situation.
We offer care for patients of all ages, including infants and children.
Our Comprehensive Approach
We understand that dealing with health issues is stressful—which is why "unwind" is part of our name. Helping patients reduce stress and tension through education, customised care and a genuine empathy for their struggle is what we strive to do every day.
Chiropractic care helps to restore musculoskeletal and biomechanical health and function, allowing your body to move more freely and reducing or eliminating pain. Naturopathy and functional nutrition may help provide the body with the proper nutrients it needs to maintain optimal health. Therapies such as massage, dry needling, acupuncture, exercise rehab and cold laser facilitate healing of the soft tissues. And orthotics may help retrain your body to create better posture.
Schedule Today
Contact us today or use our convenient online scheduler to book in.
CONTACT US
Our holistic, whole-body approach to care and wide range of services are designed to help you create the overall best health possible—so you can live your best life.

About Unwind Health | (02) 8544 8234